We organiseren Bootcamps op verschillende niveaus en lokaties. Schrijf je in voor de bootcamp van jou niveau en maak je klaar voor 3 uur les van onze BP docenten waarin ze ervoor zulen zorgen dat je Bachata verbeterd met nieuwe figuren, techniek, voetenwerk en muzikaliteit!
22 Maart – Den Haag
Beginners Bootcamp
14:00 – 17:00
Ticket link HIER
13 Juni – Groningen
Bootcamp Bachata Sensual Intermediate
19:30 – 21:00
Bootcamp Bachata Sensual Advanced
21:00 – 22:30
Ticket link HIER
Tickets:
1 Bootcamp + Party = €22,50
2 Bootcamps + Party = €35,00
Alleen tot eind April: Koop je tickets met de Early Bird discount. Gebruik code: EarlyBird
Er is beperkt aantal tickets voor leiders & volgers i.v.m. het behouden van een goede verhouding bij de bootcamp. Wacht niet te lang en koop je ticket nu!
Meer informatie / vragen: info@bachata-passion.com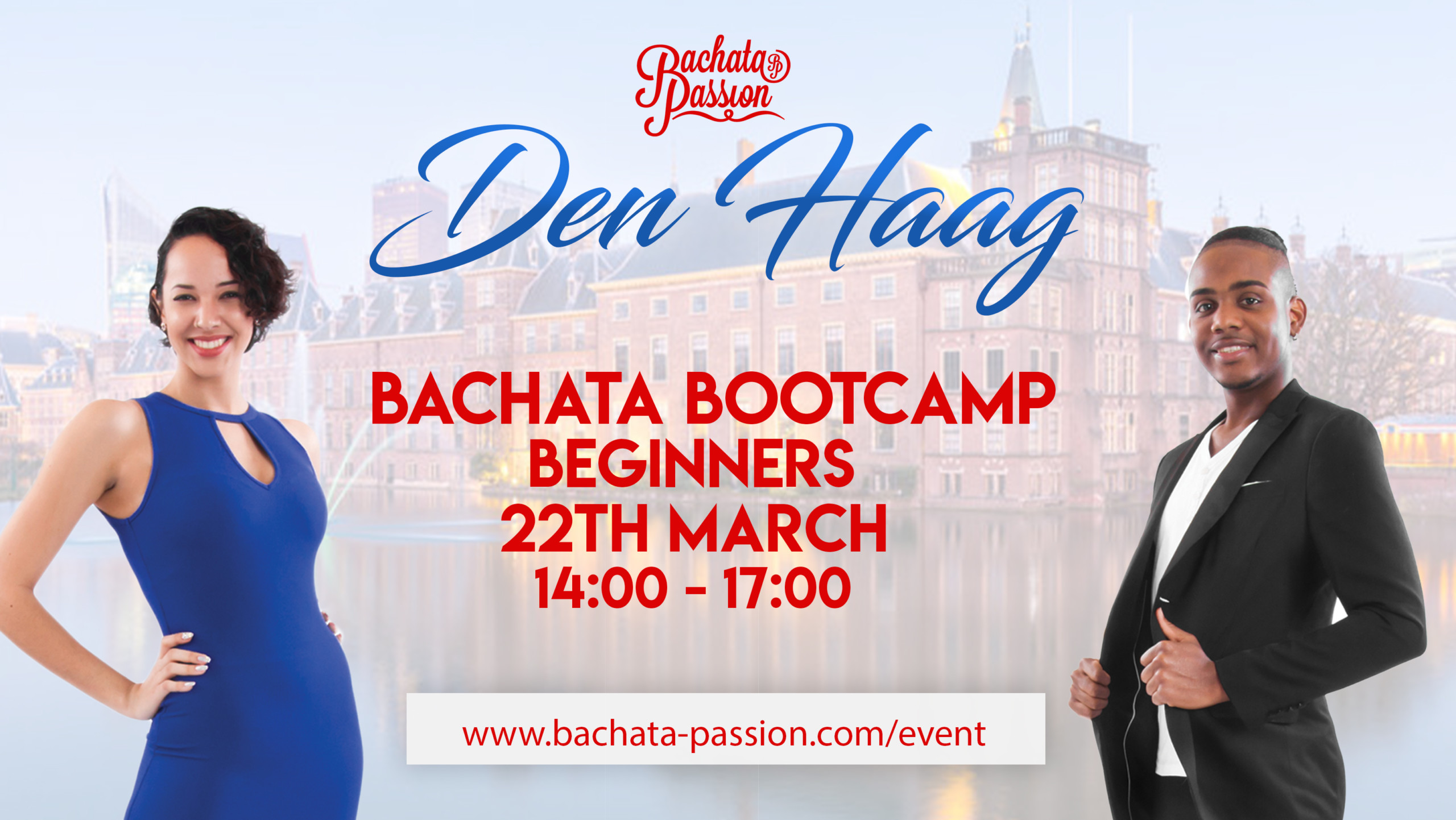 So you love dancing Bachata and would love to learn more about the music & instruments? Then this is your chance to join our very first Bachata Band Challenge!
In 10 weeks we will work on playing 1 Bachata song all together that we will perform at the BP Social!
The challenge is open for everyone:
– you don't need any musical experience
– if you already have experience playing an instrument but would love to expand it with Bachata music then you are also more than welcome!
– If you already play another instrument then let us know!
The Band will be led by our music expert: Meike Portegies. She will take you all through the build up of the song, the chords, the technique to play your instrument, and she will guide you all to play together as one Bachata Band.
For this 10 week course the costs are €120 per person.
This includes class for 10 weeks, 1,5 hour per class, instruments during the classes & performance, and be the first with a BP Musicality certificate.
*SPECIAL DEAL* Sign up before the 15th of March and pay only €99 for the whole package!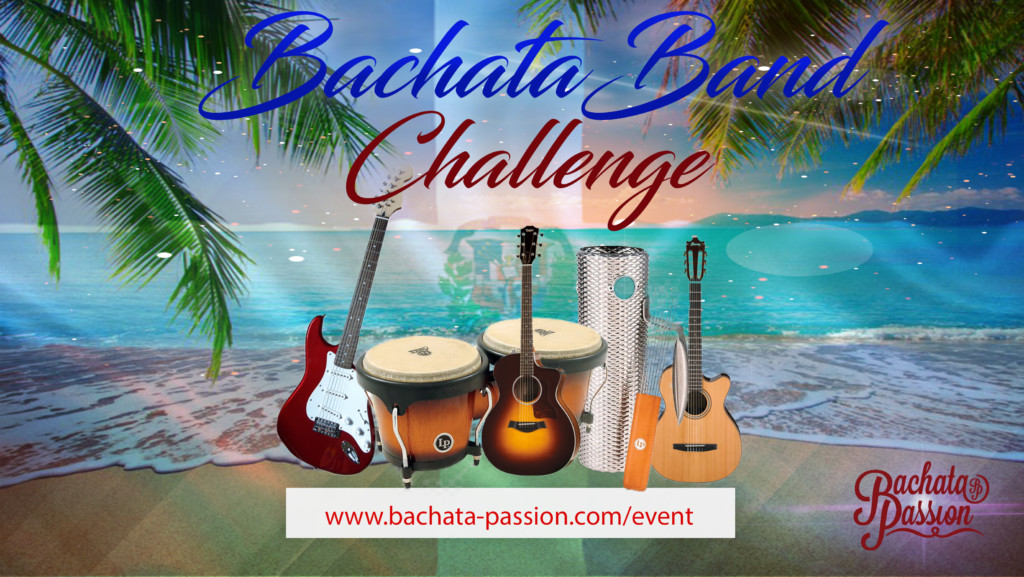 Dates:
– Sat 28 March: 11:00 – 12:30
– Sat 04 April: 11:00 – 12:30
– Sat 11 April 11:00 – 12:30
– Fri 24 April 19:30 – 21:00
– Sat 02 May 11:00 – 12:30
– Sat 09 May 11:00 – 12:30
– Sat 16 May 11:00 – 12:30
– Sat 23 May 11:00 – 12:30
– Sat 30 May 11:00 – 12:30
– Sat 06 June 11:00 – 12:30
FRIDAY 12 JUNE : SHOWTIME!
We genieten van het verspreiden van passie, het lesgeven en het delen van onze kennis, maar we hebben zelf ook dansers die ons inspireren en docenten waar we graag van leren. Dit willen we ook met je delen!
Sinds 2018 organiseren wij 1x per jaar in December de BOOST Festival. Hier brengen wij een hele line-up van meerdere internationale docenten samen om les te geven, uit te dagen en te inspireren middels leuke bachata combinaties die focussen op de juiste technieken. Een weekend met meerdere workshops, grootse feesten, spectaculaire shows en dat allemaal in Den Haag!
Wil je je plek reserveren? Wacht niet langer en meld je nu aan voor de komende BOOST-evenementen.
– BOOST Festival  4 t/m 6 December 2020
Één keer per maand organiseren we onze BP Socials op de Bachata Passion Academy. Een sociale dansavond voor al onze leden en studenten, en iedereen die graag met ons wil komen dansen. Het is een gezellig evenement met goede DJ's die ervoor zorgen dat je de dansvloer niet wilt verlaten, met een prachtige combinatie van veel Bachata gemengd met enkele Salsa & Kizomba nummers. Iedereen is van harte welkom om de combinaties uit de lessen te komen oefenen, je collega-BP-leden beter te leren kennen en door te gaan met dansen tot je voeten pijn doen!
Het begin van het feest is altijd anders, we houden van gezelligheid en spelletjes en streven ernaar u elke editie te verrassen.
We hebben alleen beperkte tickets, en er is geen ticketsale aan de deur. Dus als je komt, zorg ervoor dat je van te voren aangeeft dat je komt. Als je geen BP Academy lid bent, kun je de tickets online kopen of in een van de BP-lessen.
Volgende editie:
– Vrijdag 24 April (Den Haag)
Ticket Link
Één keer per jaar organiseren we het Blue Carpet Gala in Den Haag als onderdeel van het BOOST Festival.
Een nacht in stijl, Gala dresscode, de beste muziek, unieke shows, internationale gasten, een avond vol verrassingen, en volledig ALL-IN evenement met drankjes en hapjes. Een evenement dat je niet mag missen!
Volgende editie: 5 December 2020
Meer informatie over het Festival en Gala: http://bachataboostfestival.com/