We organize several Bootcamp days for different levels and locations. Join the bootcamp of your level and get ready for 3 hours with our BP teachers in which they will make sure you improve your Bachata moves with new figures, techniques, footworks and musicality!
26 of January – Den Haag
Beginners Bootcamp
14:00 – 17:00
Ticket link HERE
Lady Styling  Bootcamp
14:00 – 16:00
Ticket link HERE
More information / questions: info@bachata-passion.com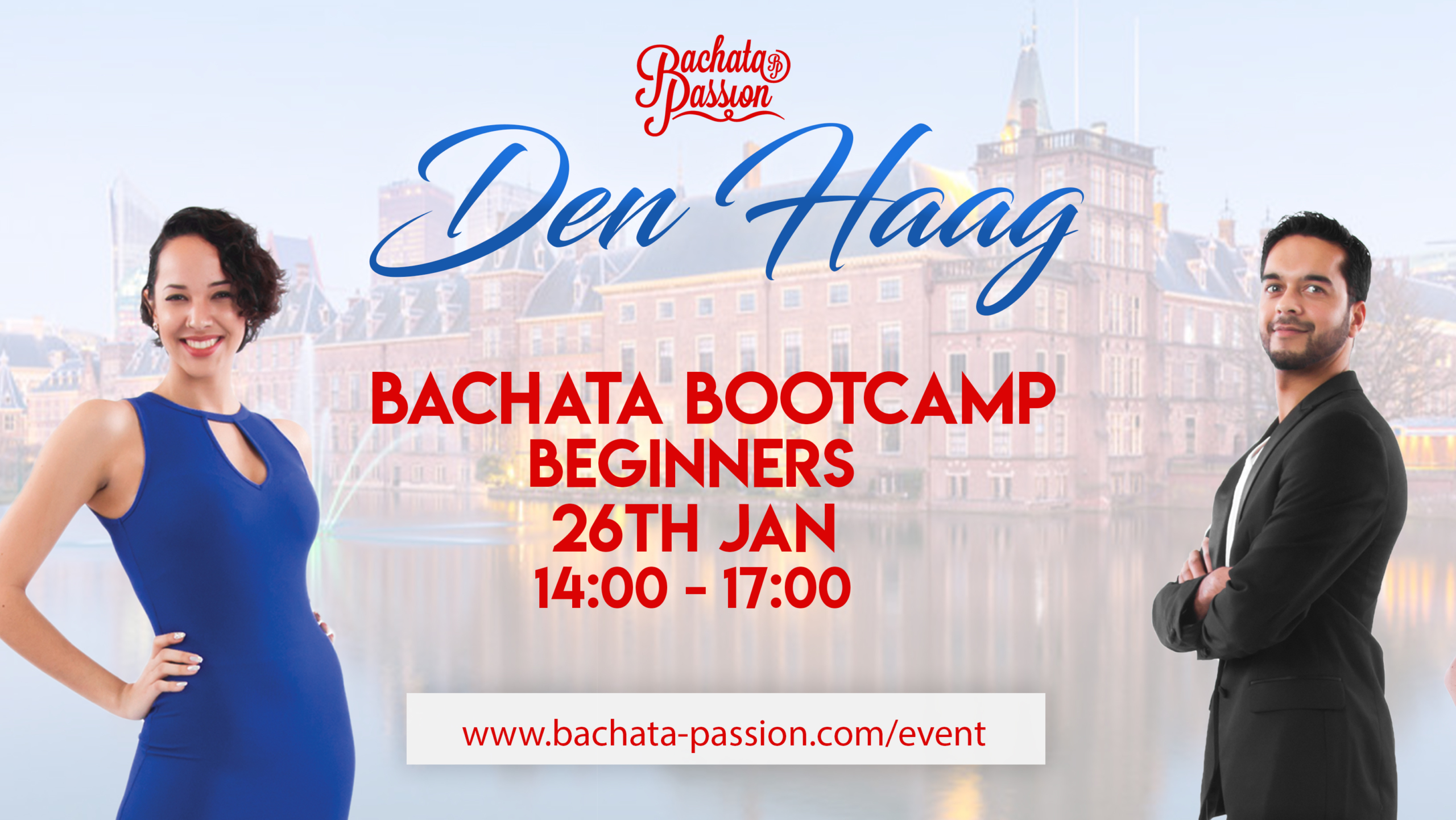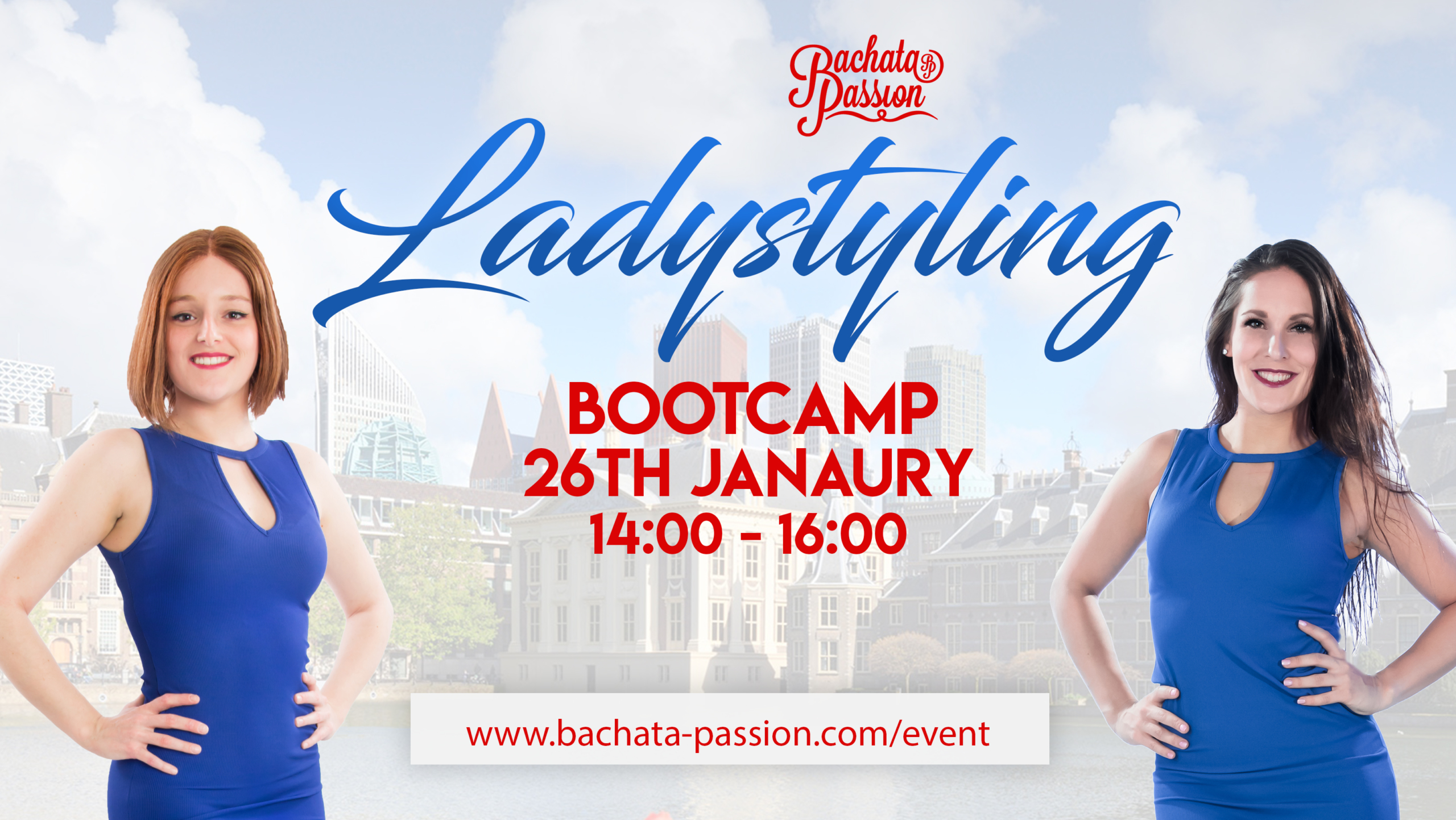 Every year we organize our very popular weekends called BOOST. An event especially for the more experienced Bachata dancer that is looking to give their dancing an extra boost, aimed at everyone that is excited to keep on learning and improving.
We enjoy spreading the passion, teaching and sharing our knowledge, but we ourselves also have dancers we look up to for inspiration and dancers that we enjoy learning from. Which we also want to share with you!
For our BOOST events we invite the best International teachers to come teach at our dance academy in The Hague. They will give a bootcamp in which they will challenge you with new combinations and techniques. The BOOST events will focus on improving your Bachata.
Since 2018 we organize 1x per year in December the Festival edition of BOOST. Here we bring you a whole line-up of many international artists together with the quality of the BOOST events. A weekend full of multiple workshops, big parties and all that in Den Haag!
Want to secure your spot? Do not wait any longer and sign up now for the upcoming BOOST events.
BOOST – Korke & Judith: 17 & 18 August 2019
For tickets send us an email to info@bachata-passion.com
BOOST FESTIVAL: 6th – 8th December 2019
Once a month we organize our BP Socials at the Bachata Passion Academy. A social dance night for all our Bachata members and students, and everyone that would like to join us. It is a fun event with great DJs that will make sure you don't want to leave the dancefloor, with a lot of Bachata mixed with some Salsa & Kizomba songs.  Everyone is more than welcome to come and practice the moves from the classes, to get to know your fellow BP members and to dance non-stop till your feet hurt!
The start of the party is always different, we love fun & games and will aim to surprise you at every edition.
We only have limited tickets, and there is no ticketsale at the door. So if you are coming make sure you register before the party.  If you are not a BP Academy member you can buy your tickets online or in any of the BP classes.
Next editions:
Volgende edities:
– Friday 24 January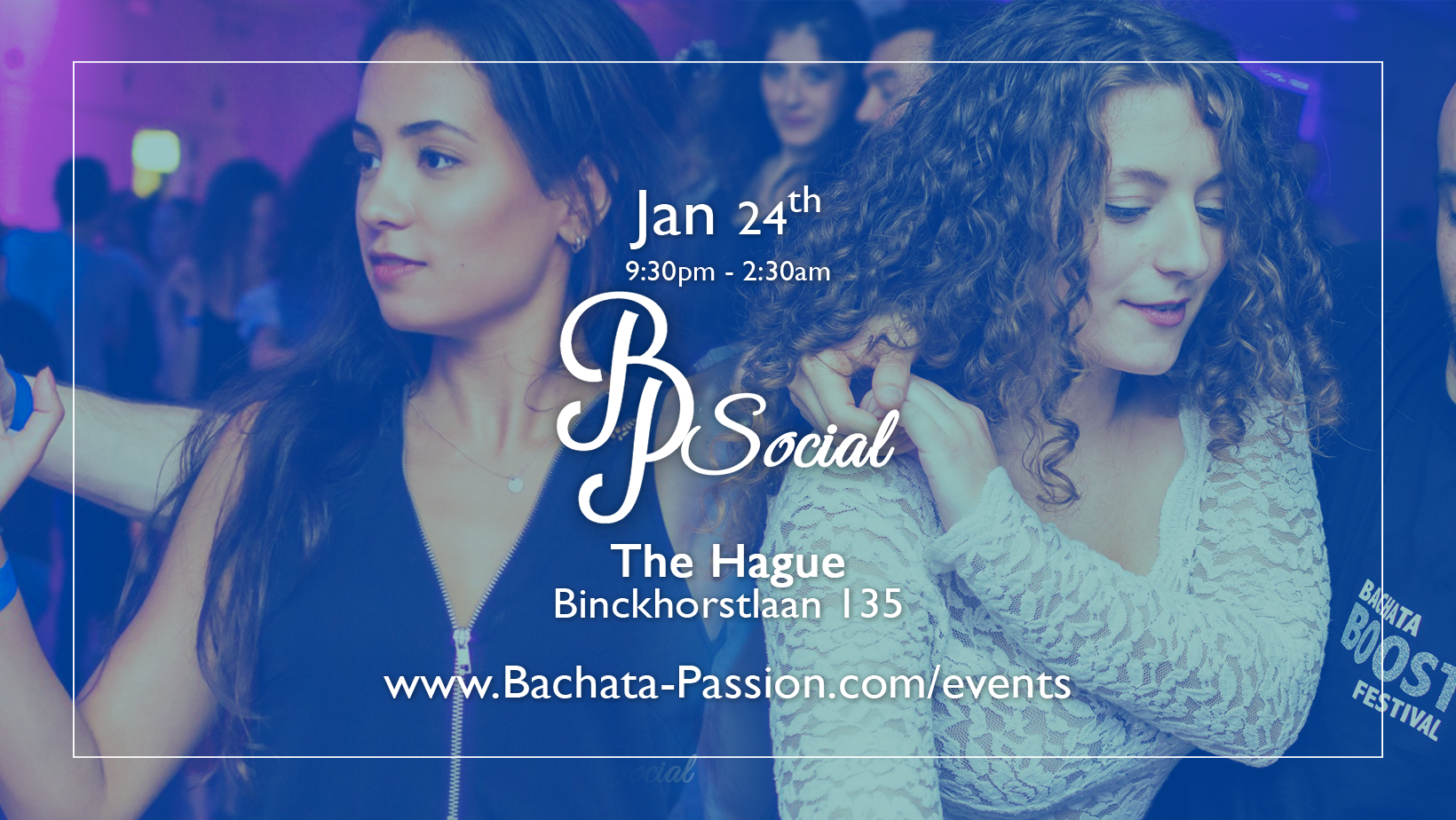 Once a year we organize the Blue Carpet Gala in the Hague as part of the BOOST Festival.
A night in style, Gala dresscode, the best music, special once in a lifetime shows, international guests, a night full of surprises, at this full ALL-IN event including drinks & fingerfood.  An event that you cannot miss!
Following edition: December 7th 2019
More info about the festival and the Gala: http://bachataboostfestival.com/