We organize several Bootcamp days for different levels and locations. Join the bootcamp of your level and get ready for 3 hours with our BP teachers in which they will make sure you improve your Bachata moves with new figures, techniques, footworks and musicality!
13th of June – Groningen
Bootcamp Bachata Sensual Intermediate
19:30 – 21:00
Bootcamp Bachata Sensual Advanced
21:00 – 22:30
Ticket link HERE
Tickets:
1 Bootcamp + Party = €22,50
2 Bootcamps + Party = €35,00
Only till end of April: Get your tickets with Early Bird discount by using code: EarlyBird
Limited amount of tickets for leaders & followers to keep a good balance in the bootcamps, so don't wait any longer and get your tickets now!
More information / questions: info@bachata-passion.com
Heb jij een passie voor dansen van Bachata maar zou je het ook leuk vinden om meer over de muziek en de instrumenten te leren? Dan is dit je kans om mee te doen aan onze eerst Bachata BAND Challenge!
In 10 weken zullen we werken aan het spelen van 1 Bachata nummer dat we ook samen gaan optreden bij de BP Social.
De Challenge is open voor iedereen:
- Je hebt geen muzikale ervaring nodig
- Heb je al wel ervaring met het spelen van een instrument maar wil je het uitbreiden met Bachata muziek, dan ben je ook meer dan welkom!
Kies je instrument:
– Guïra
– Bongo's
– Bass gitaar
– Gitaren
– Speel je al een ander instrument? Laat het ons dan weten!
De band wordt geleid door Meike Portegies, onze muziek expert! Zij zal je meenemen door de opbouw van het nummer, de akkoorden, de techniek om te spelen, en ze zal iedereen samen brengen om als band op te treden!
Kosten:
Voor deze 10 weekse cursus bedragen de kosten: €120 per persoon.
Dit is inclusief 10 weken les van 1,5 uur per week, instrumenten gedurende de lessen en het optreden, en de eerste BP Musicality certificaten!
SPECIAL DEAL / Schrijf je nu in voor 15 Maart en betaal maar €99 voor het hele pakket!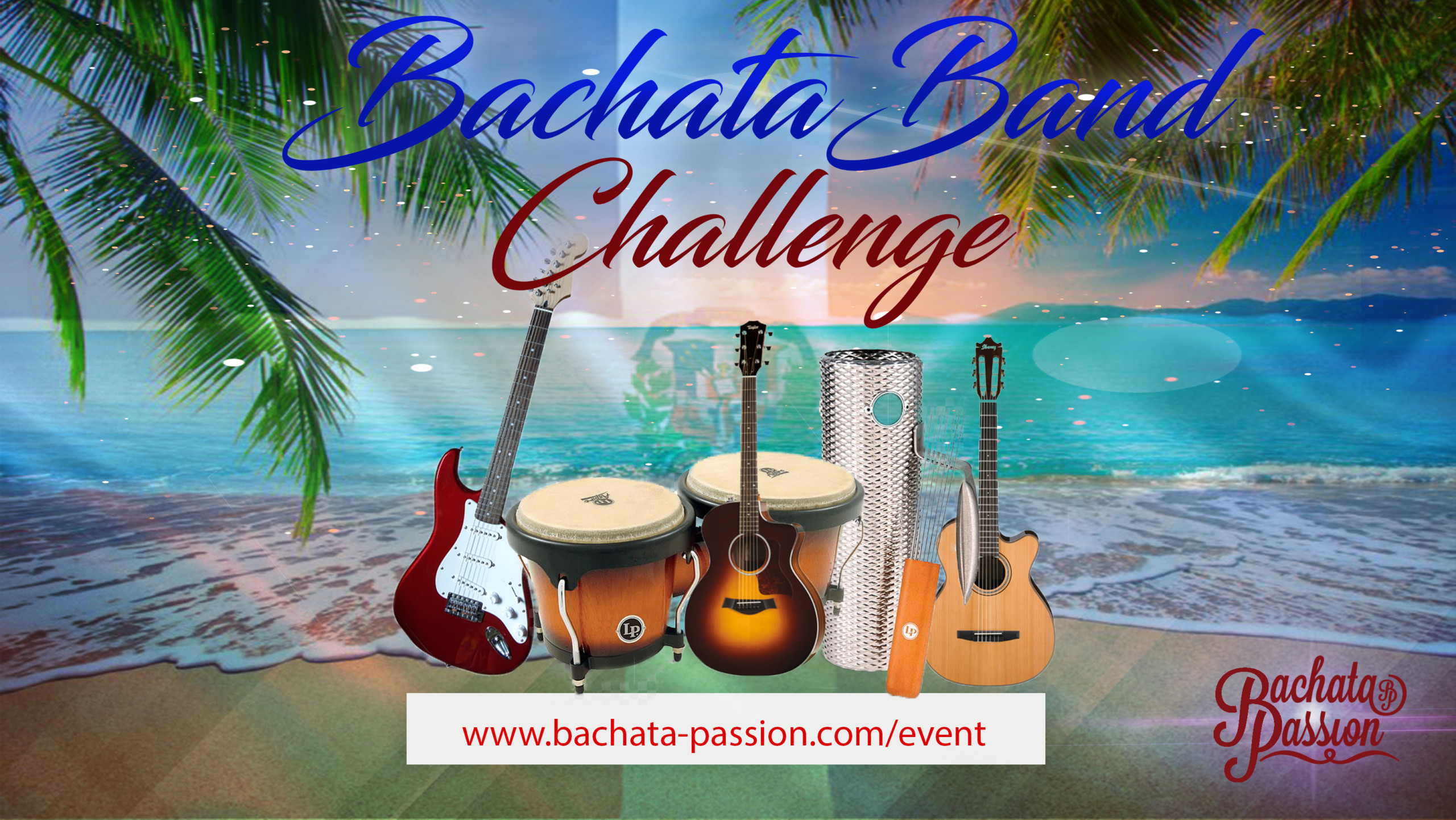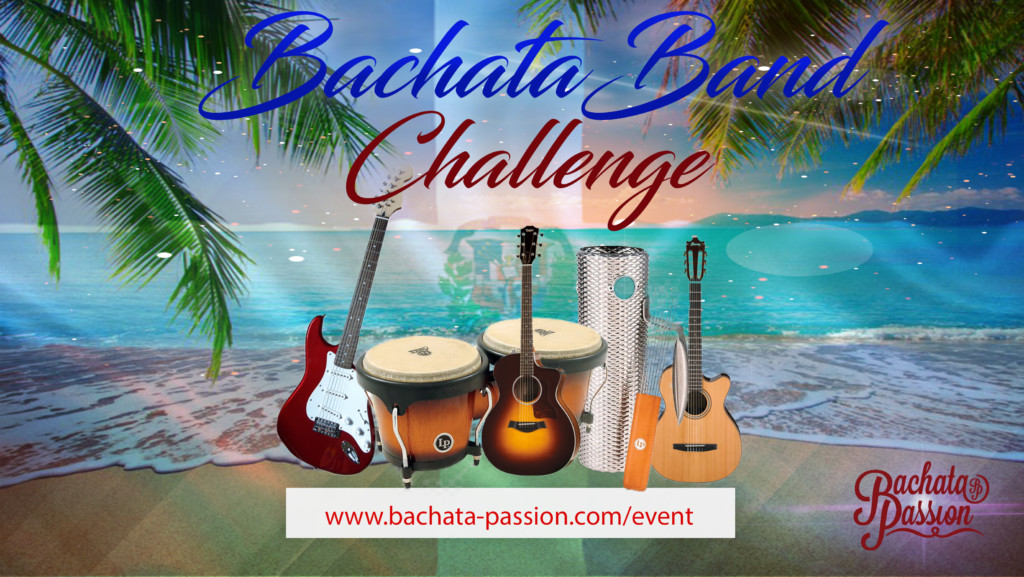 Datums:
- Sat 28 Maart: 11:00 - 12:30
- Sat 04 April: 11:00 - 12:30
- Sat 11 April 11:00 - 12:30
- Fri 24 April 19:30 - 21:00
- Sat 02 Mei 11:00 - 12:30
- Sat 09 Mei 11:00 - 12:30
- Sat 16 Mei 11:00 - 12:30
- Sat 23 Mei 11:00 - 12:30
- Sat 30 Mei 11:00 - 12:30
- Sat 06 June 11:00 - 12:30
Vrijdag 12 JUNE : SHOWTIME!
We enjoy spreading the passion, teaching and sharing our knowledge, but we ourselves also have dancers we look up to for inspiration and dancers that we enjoy learning from. Which we also want to share with you!
Since 2018 we organize 1x per year in December the BOOST Festival. Here we bring you a whole line-up of many international artists together to teach, challenge and inspire you with fun combinations focusing on the correct techniques. A weekend full of multiple workshops, big parties, spectaculair shows and all that in The Hague!
Want to secure your spot? Do not wait any longer and sign up now for the upcoming BOOST Festival.
BOOST FESTIVAL: 4th - 6th December 2020
Once a month we organize our BP Socials at the Bachata Passion Academy. A social dance night for all our Bachata members and students, and everyone that would like to join us. It is a fun event with great DJs that will make sure you don't want to leave the dancefloor, with a lot of Bachata mixed with some Salsa & Kizomba songs.  Everyone is more than welcome to come and practice the moves from the classes, to get to know your fellow BP members and to dance non-stop till your feet hurt!
The start of the party is always different, we love fun & games and will aim to surprise you at every edition.
We only have limited tickets, and there is no ticketsale at the door. So if you are coming make sure you register before the party.  If you are not a BP Academy member you can buy your tickets online or in any of the BP classes.
Next editions:
- Friday 24th of April (The Hague)
Ticket Link
Once a year we organize the Blue Carpet Gala in the Hague as part of the BOOST Festival.
A night in style, Gala dresscode, the best music, special once in a lifetime shows, international guests, a night full of surprises, at this full ALL-IN event including drinks & fingerfood.  An event that you cannot miss!
Following edition: 5th of December 2020
More info about the festival and the Gala: http://bachataboostfestival.com/