Shop your favourite Bachata shirts, sweaters, accessoires and more in our Bachata Passion webshop either collect the purchases at your nearest Bachata Passion location, or get it delivered to your home.
Scroll down to read more about our brand below.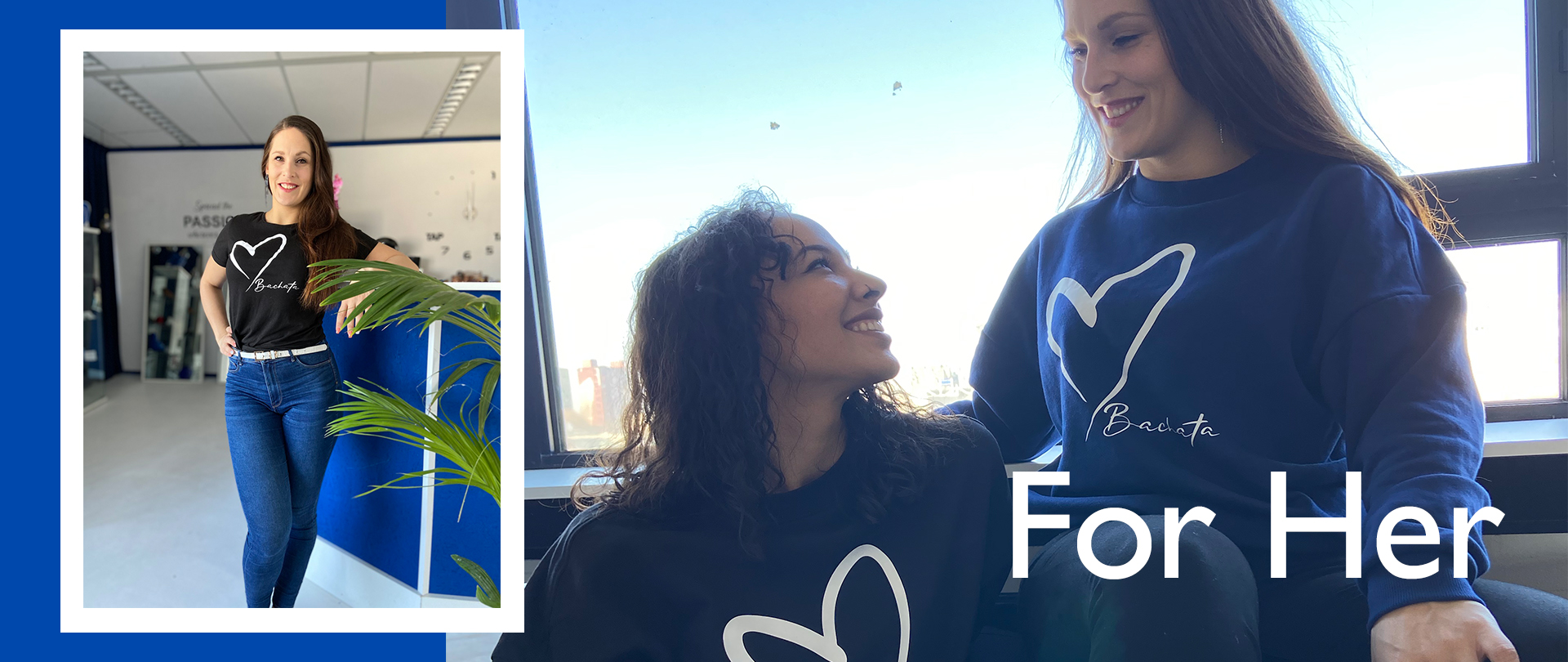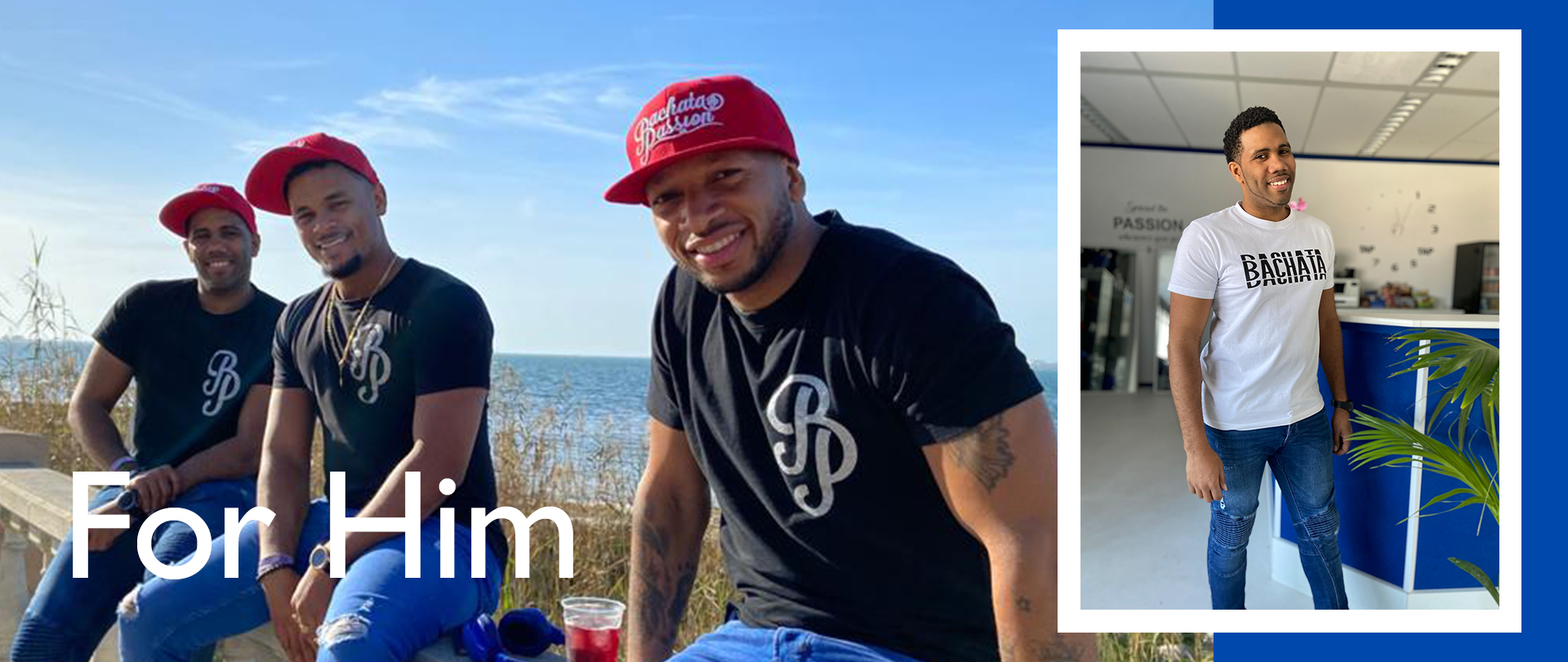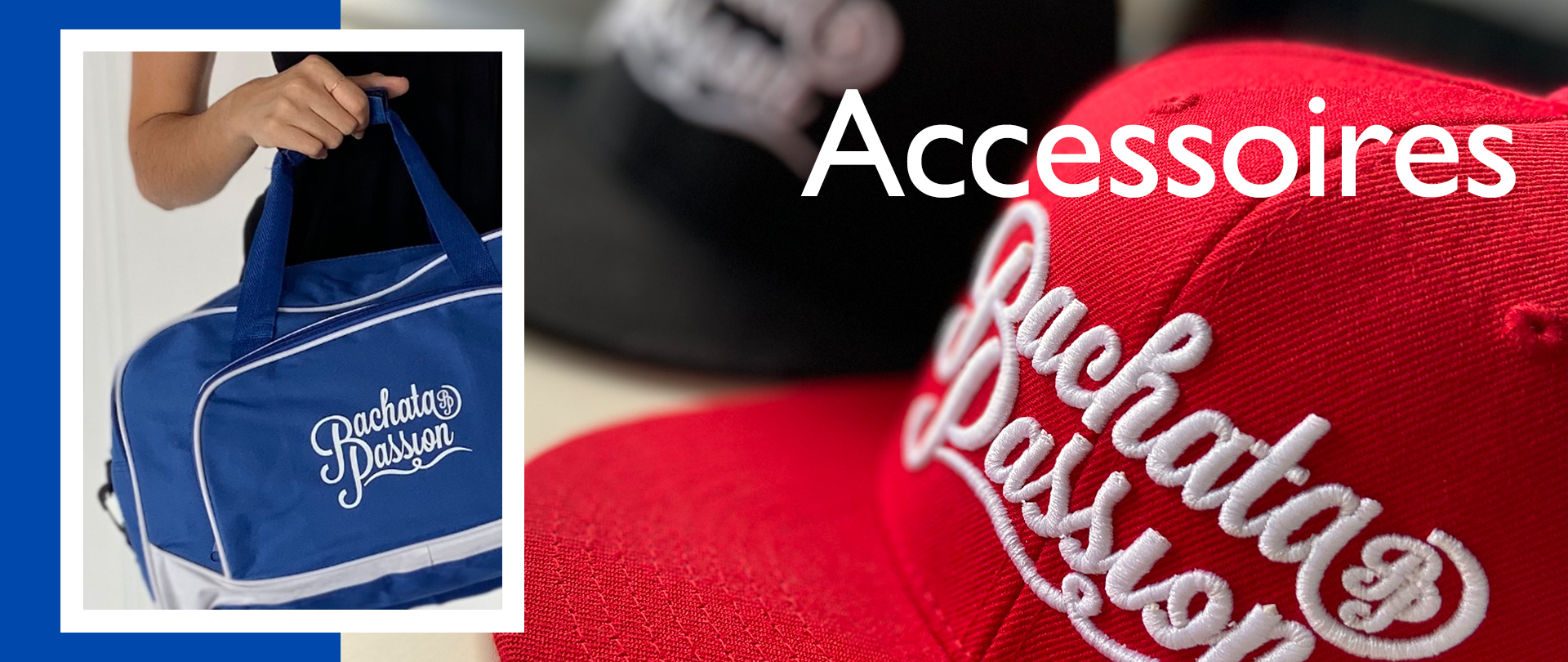 In our Bachata Passion shop you can find all our favorite items. We personally handle many steps of the production at our Bachata Passion headquarters, which is where we design, print and distribute all our merchandise. Since we only want to offer you the best, all items are handselected and we personally test all our items for quality & fit.
We do not sell anything we do not love wearing, which is why you will catch us wearing all these items often!
Our brand stands for a passion for Bachata, but also for positivity. We started spreading this through our classes, shows and workshops in 2012. In 2019 we started our merchandise to spread our passion even further. It is amazing to see the brand growing and see everyone spreading our message with t-shirts, sweaters, accessoires. We are constantly working on expanding our brand with new releases, new items & new designs. Is there anything you would love to see in our shop that we are not yet offering? Let us know!
Curious how it fits? At our shop at the BP Academy in Den Haag, you can always come by to try it on.  Or contact us to take the merchandise with us to the classes at the other locations.