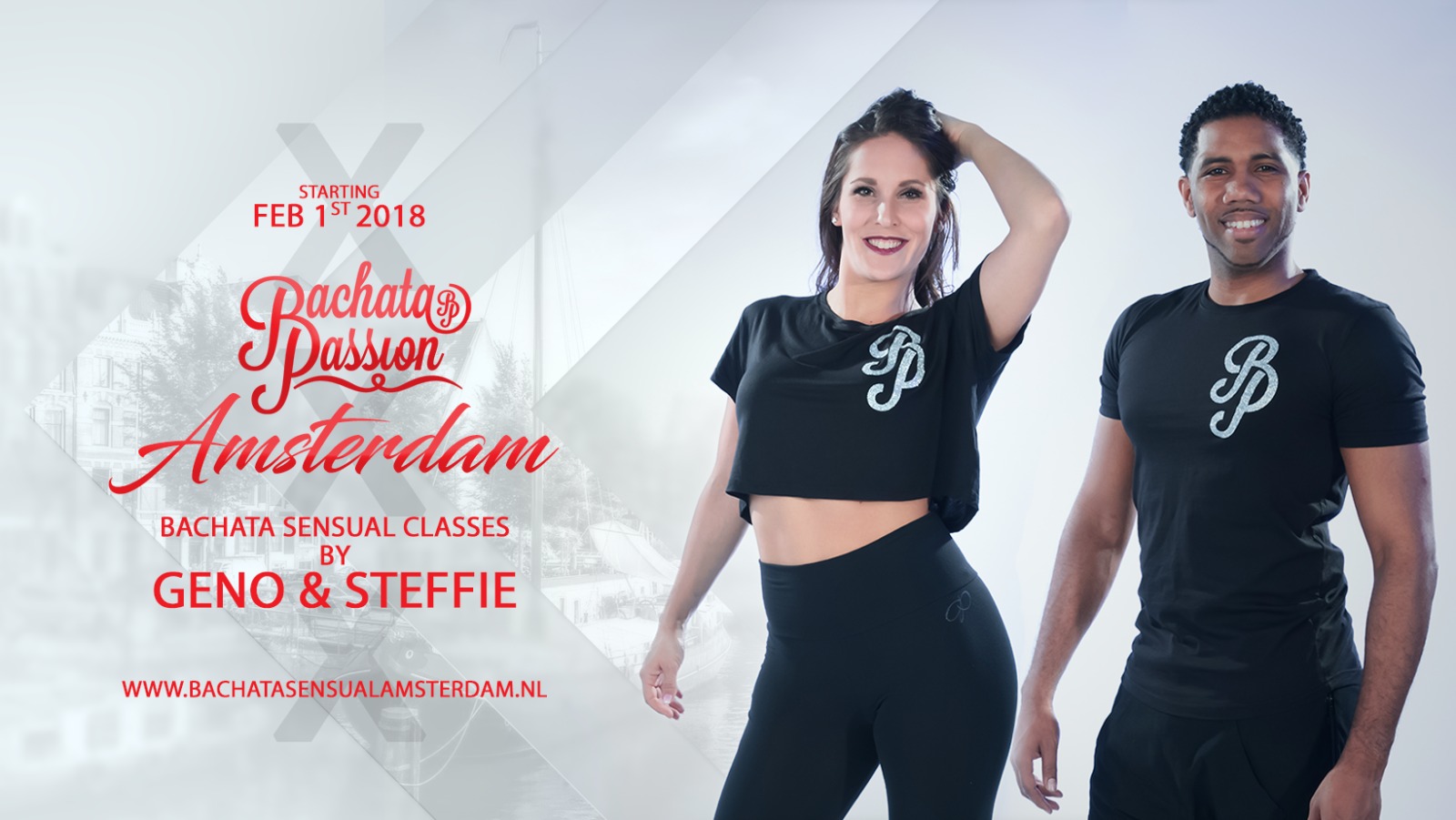 This is not your average dance school, at Bachata Passion we take it one step further! In our Bachata classes with a strong focus on technique and development of you as a dancer, you do not just learn cool figures but you learn a lot of musicality, creativity, and good leading and following technique so you can dance with everyone.
Amsterdam is our newest location, we start with classes on the THURSDAY night at the Mirror Centre.
19.30 – 21.00 : Bachata Sensual
21.00 – 22.30 : Choreo Challenge (closed group)
See below the complete schedule of the Academy in The Hague & Amsterdam.
This class is focussed on dancers that already control the basic of Bachata, this is not a Beginners class. Are you in doubt about your level, contact us!
Did you know that Bachata Passion is the only official certified Bachata Sensual school in the Netherlands? Therefor it is the best place to learn all about this amazing and sensual Bachata style that is so popular on the dancefloor.
Important! In Amsterdam we only have limited spots available for ladies & men.
Memberships are arranged on a first come – first serve basis.
Membership: Become a member of Bachata Passion and get unlimited access to all the classes of your level in Amsterdam & Den Haag! There are only limited AMSTERDAM memberships available, so be quick!
Follow the classes for a fixed amount per month, get free access to the monthly BP socials and discounts on events.
6 months AMSTERDAM membership: €60 per month
3 months AMSTERDAM membership: €75 per month