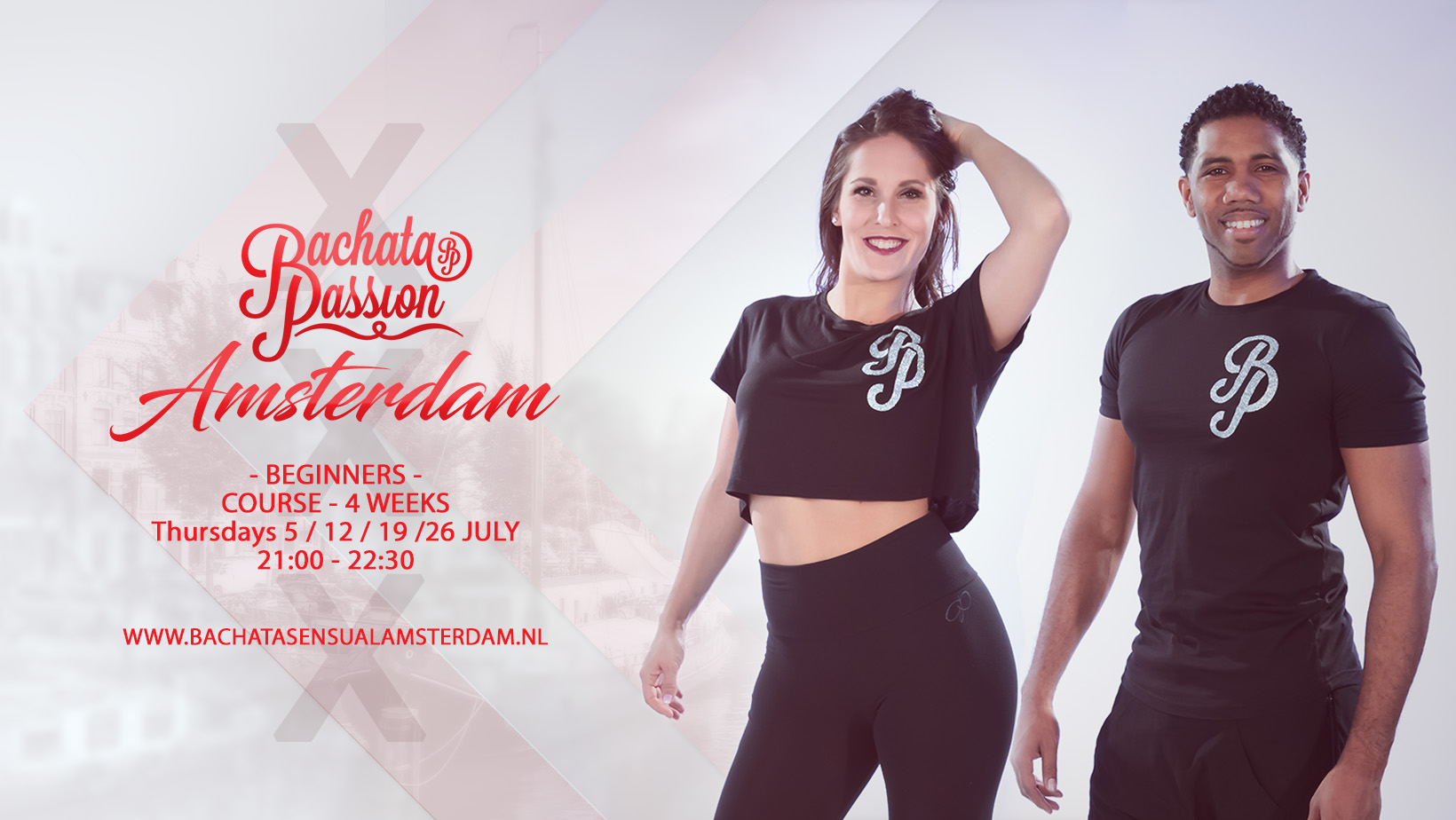 This is not your average dance school, at Bachata Passion we take it one step further! In our Bachata classes with a strong focus on technique and development of you as a dancer, you do not just learn cool figures but you learn a lot of musicality, creativity, and good leading and following technique so you can dance with everyone.
Did you know that Bachata Passion is the only official certified Bachata Sensual school in the Netherlands? Therefor it is the best place to learn all about this amazing and sensual Bachata style that is so popular on the dancefloor.
Amsterdam is our newest location, we teach all our classes at the Mirror Center in Amsterdam.
Ter Gouwstraat 3, 1093 JX, Amsterdam. In front of the Muiderpoort Station.
See below the complete schedule of the Academy in The Hague & Amsterdam.
Important! In Amsterdam we only have limited spots available for ladies & men.
Memberships are arranged on a first come – first serve basis.
Membership: Become a member of Bachata Passion and get unlimited access to all the classes of your level in Amsterdam & Den Haag! There are only limited AMSTERDAM memberships available, so be quick!
Follow the classes for a fixed amount per month, get free access to the monthly BP socials and discounts on events.
6 months AMSTERDAM membership: €60 per month
3 months AMSTERDAM membership: €75 per month
Join our 4 week course for Beginners.
In 4 weeks we will teach you the basics of Bachata, the first turns, how to find the correct timing in your dancing, the difference between the bachata styles and the correct leading & following techniques and how to connect with your dance partner.
When: Thursdays 5 / 12/ 19 / 26 July
Time: 21:00 – 22:30
Costs: only €55 for 6 hours of class
Limited spots for men / women, sign up now to secure your spot!
Sign up here
This summer we continue with classes in Amsterdam.
In July on Thursdays and in August on Tuesdays.
See the exact classes that will be offered in the schedule below.
In September we are expanding our classes in Amsterdam to twice a week!
We will teach every Tuesday & Thursday in Amsterdam, and as a member of BP you can join all the classes with just 1 membership.
For the complete schedule check below.